4 min to read
The iconic Indian dark rum
Drinking Old Monk gave you a halo, a personality, and a social standing.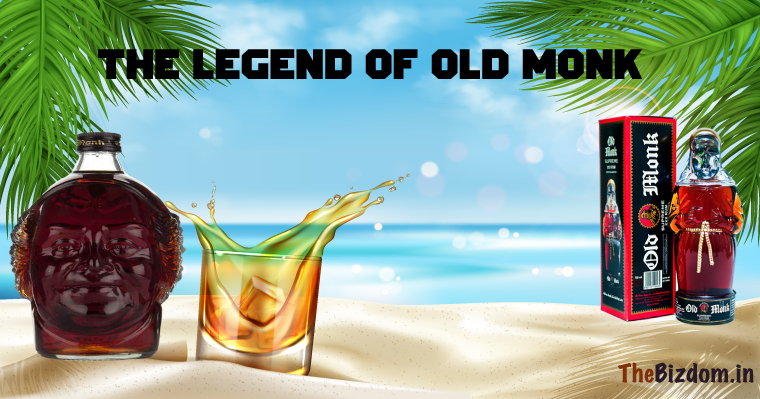 Mohan's
Mohan's (name is derived from another name for Krishna, meaning infatuating or charming) are Mohyals, a Brahmin sect from Punjab with a martial past, like Bali, and Dutt. Narendra Nath Mohan's story is also similar to another Brahmin (of South), as both of them got hold of Two famous Alcoholic business when British firms were leaving India post-1947.
While, Vittal Mallya bought United Breweries in 1947, after 2 years NN Mohan, bought a company where he once used to work: Dyer Meakin Breweries. Traceable to Edward Dyer, father of the notorious Brigadier-General Reginald Dyer—the man behind the Jallianwala Bagh.
But by the time NN Mohan bought this company, it was less of Dyer and more of Meakin. HG Meakin, came from a well-known brewing family of Burton-on-Trent, got this company listed on London Stock Exchange and expanded breweries across India.
The Fake Nehru Story
Now, someone will tell you this story that Nehru, was in Shimla. And, NN Mohan asked him to have a look at their Solan-based brewery. Nehru refused to come. Since he can't visit a place which is named after Dyer.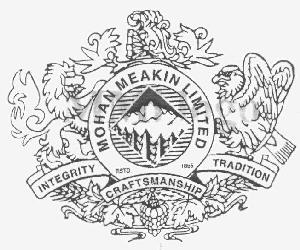 So, the name got changed as Mohan Meakin Breweries in 1966 (just that this happened after 2 years of his death). Anyways, Mohans will again change the name of the company in 1980 as 'Mohan Meakin' to focus on other business.
Back to Mohans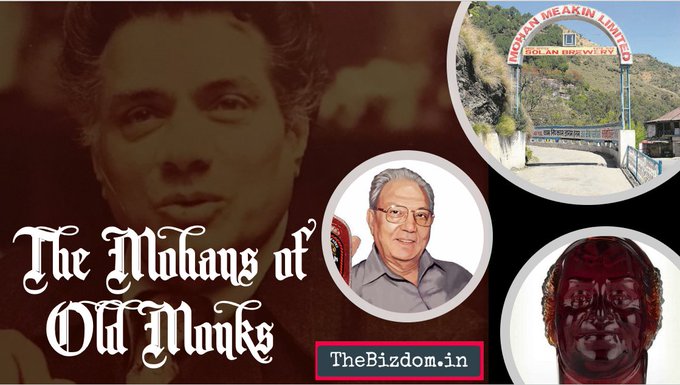 Now, coming back to Mohans. Given their martial past, both the sons of NN Mohan joined the Indian Army. And, On his death in 1969, his eldest son Colonel Ved Rattan. Mohan took over. Two years after facing a humiliating defeat in the Lok Sabha election at Lucknow.
Fighting on Congres ticket, he was spending money all around his campaign, Lucknow only saw more money in any campaign was as late as 2009 (when Akhilesh Das surpassed it).
VR Mohan did end up with 2 terms of Rajya Sabha, and got awarded Padma Shri (1967) and Padma Bhushan (1971).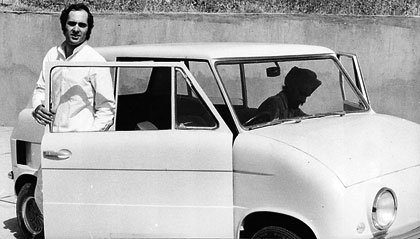 After DCM group said NO and KK Birla also did the same, he was standing alongside of Sanjay Gandhi, in his attempt of an "a people's car" and breaking the Birla's monopoly of the Ambassador.
Old Monk
Many claimed Brigadier Kapil (the name means sun or fire) Mohan as the originator of OLD MONK. This is another false claim. OLD MONK was a creation of VR Mohan. He launched it in 1954 after a visit to Europe, where he was very much impressed by the Benedictine monks and the liqueurs they produced.
The name Old Monk was his tribute to them, though the jolly face of a tubby man that you see on the bottle is believed to be that of HG Meakin.
Kapil Mohan
As a younger brother, Kapil Mohan, was heading Trade Links - which was the marketing and distribution arm of Mohan Meakin, and given is Army connection, he used CSD route to expand the market of 'Old Monk;, along with 'Golden Eagle' beer, and 'Solan No. 1' whisky.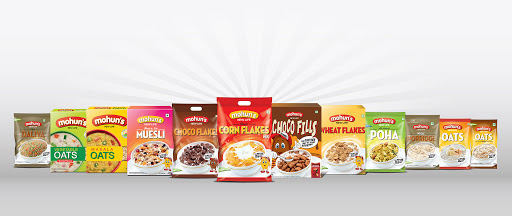 Kapil Mohan took over the company in 1973, after VR's death. While he did make Old Monk an Iconic brand, but he also did some utter weird diversification: breakfast cereals, fruit juices and mineral water. Some of which is still in business.
When he Started Indus Air in 2005. He retold about his bravery in an incident, of 1993, during which he overpowered two hijackers (a Gang of 4 Art College students) of an Indian Airlines plane from Delhi to Lucknow, sustaining stab wounds from the hijackers in the process.
Other Contributions
Anyways, Mohans did contribute to places where they were based.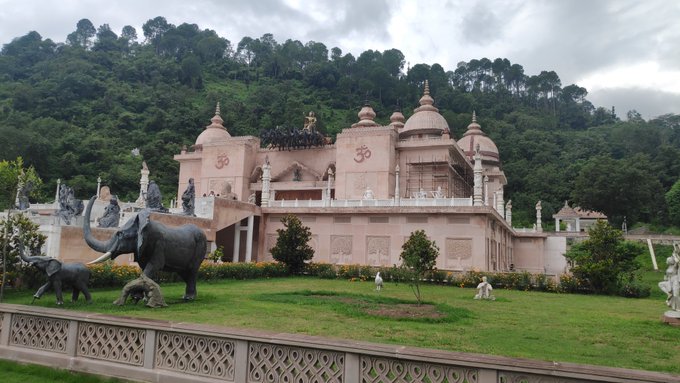 You have Mohan Shakti Heritage Park (in Solan). Then in 1960s-70s, they also enhanced the natural beauty of Lucknow, by building parks along the Gomti river banks.
And, then they set up a big industrial hub — Mohan Nagar — near Ghaziabad. In fact, their internal groud has even hosted a Ranji Trophy's Final (1977/78). Karnataka beating UP by an innings.
They also built new breweries/factories during the 1970s and 1980s at Chandigarh, Madras, Nepal, and Kakinada near Hyderabad.
It is now symbolic of being tough and masculine. But then what makes OLD MONK so different in taste. Well, some say since it was manufactured from the spring water of Solan, which was ideally suited for brewing, the liquor manufactured here has gained acclaim for its taste.