5 min to read
British India Corporation and Mundhra Affair
After the Raj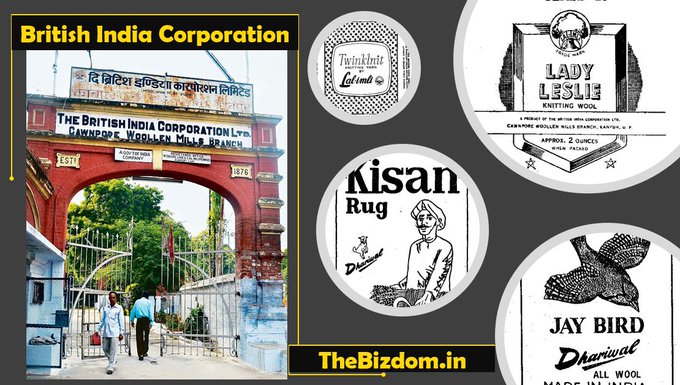 Cawnpore as it was known at that time , was the supply base for the British Army in India. Elgin Mill was founded in 1864, for making khaki uniforms for the Army and police, they were also making tents and blankets. Nearby was Cooper Allen, where leather was fashioned into army boots and saddlery. All this lead to the name of Manchester of the East.
British India Corporation (BIC) was the product of a collaboration between five Kanpur merchants (George Allen, W.E. Cooper, Bevan Petman, J. Condon and Gavin S. Jones), who, between 1876 and 1894, started woollen mills, cotton mills, leather factories in the city. The South African War meant boom time for army supplies. For every 100,000 pairs of boots, 60,000 were made in Cawnpore.
By early 1920s, Sir Alexander MacRobert, a self-made millionaire acquired these mills in Kanpur and established British India Corporation as a public limited company, at that time he was also called as "The King of Cawnpore".
They also started into Sugar production during World Wars as sugar demand was increased in Britain and railway transport was developed by the British government. All was going good, but as India was getting ready for its independence, things at British agency was in the Panic mode.
The Marwaris Buyouts
The Enterprising community of Marwaris came forward to buy these firms. Bangurs got Catelwel Bullen. Badridas Goenka bought Actavious Steel and Duncan Brothers. And BIC was a prized entity, thanks to their landholding.
In the late 1940s and mid-1950s, Ramkrishna Dalmia, made several attempts to acquire it. After all, he was a man in a great hurry, after getting Punjab National Bank, Bennett & Coleman, Bharat Insurance and Goven Brothers.
But another Calcutta adventurer had already played his card. Then at its annual session at Madras, the Indian National Congress passed its resolution declaring its aim to take India towards a socialist pattern of society. All the raiders were now pushing their last leg of action.
Mundhra Affair
Haridas Mundhra had already obtained control of a few of the tea companies and engineering firms such as Jessop. While rest went unnoticed. His action at BIC got the attention of few. As he was buying shares from the British shareholders at ₹13 against the market price of ~ ₹6. Robert Menzies (previous Chairman) was also seems to be in hurry to get back to England.
His large scale acquisitions had reached the stage where they had attracted the attention of the US newsmagazine "Time." Born into a trading family, Mundhra started life as a light-bulb salesman.
As they say, getting over the top sometimes kills such folks (as we will see in the 1992scam). Jawaharlal Nehru who, mystified by the then-unknown HM, wrote to T. T. Krishnamachari, who was then Finance minister to ask whether there was any material in the Finance Ministry about his origins.
Around the same time, Feroze Gandhi (a bitter critic of TTK) was running an anti-corruption movement that had resulted in the imprisonment of one of India's wealthiest men, Ram Kishan Dalmia, for defrauding his life insurance company in 1956.
TTK, himself an entrepreneur, was instrumental in setting up the country's three major steel plants and financial institutions like IDBI, ICICI and UTI. And, he as the finance minister had been pushing LIC to back equity market.
A meeting was held in Calcutta on June 18, 1957, where T.T.K., RBI Governor H.V.R. Iengar, and SBI Chairman P.C. Bhattacharya met members of the business community. To understand more about HM. There, many were aware of how Mundhra had overstretched himself.
The Scam
He had overtraded, and in order to be eligible for bigger loans, tried to achieve a high market price for his shares by manipulation. He had to buy more and more shares from the public as offered and he was getting deeper into debt.
Despite his poor reputation, HM managed to get the LIC to buy a package of shares of six of his companies with a poor record, for ₹1.24 crores, at a price which was somewhat higher than the market price. This led to an uproar in the Lok Sabha against T.T.K. and LIC officials.
A commission under Chief Justice M.C. Chagla of the Bombay High Court was made. This was the first commission to make an open public enquiry. Nehru also asked B.N. Mullik, Director, Intelligence Bureau, to conduct a secret enquiry to decide the extent of T.T.K.'s role.
But then, the politician did play their role to put this matter under the carpet. Pundit (Gobind Ballabh) Pant, then CM of U P, feared that it might lead to a closure of the BIC, owned by Mundhra, affecting the livelihood of its large workforce in his state.
T.T.K. had to resign. HM became the forerunner of other financial scamsters of modern India. Interesting followed by another HM-Harshad Mehta.
BIC
British India Corporation survives as government prefers to source uniforms from the PSU. They manufactured textiles for both civilian and armed forces and was nationalized by the Government in 1981. Its two woollen mills in Kanpur and Punjab, known for the Lal Imli & Dhariwal brands, and brand Lal Emili was a favourite brand among the police folks in North India.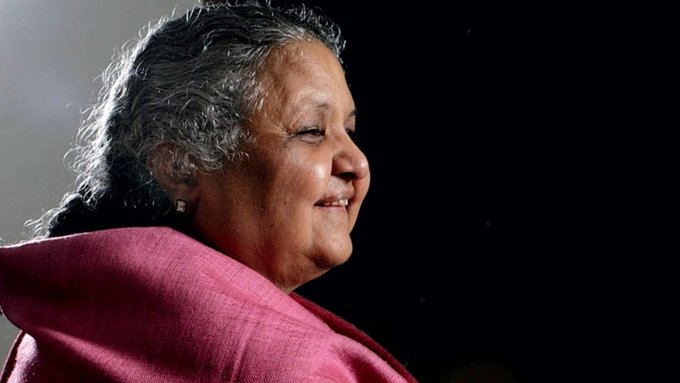 BIC used to control many sugars firm. When they decided to control only on textile they sold many of these. One of the units was sold to Saraogi family. Late Meenakshi Saraogi turned this into an amazing company: Balrampur Chini.